So word is GM is charged with the task of furnishing the latest presidential limo.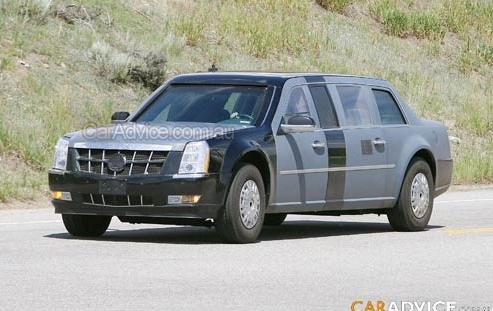 You just can't make that kind of shit up. I mean they might as well have made it an Olds 98. 
I want to see my president-elect come rolling through town, diamond in the back, always having his windows rolled down singing, "I know you hate my 98—YOU'RE GONNA GET YOURS!!"